Furnace Replacement
Happy Today, Or You Don't Pay!

Furnace Replacement in Clermont, FL
It is vital to make sure you have carbon monoxide detectors installed throughout your home if you have a gas furnace or gas appliances to protect you and your family from a dangerous or lethal situation.
Though most people think of warmth and humidity when they think of Florida, real Floridians know that this great sunny state sees a range of fluctuating temperatures.
When the temperatures drop overnight or during the winter, every homeowner deserves a properly functioning furnace to make their homes warm and cozy.
If you're a homeowner in Clermont, FL, and need a new furnace, consider Global Cooling today. We provide excellent service, certified technicians, 24/7 availability, and prices that you can't beat.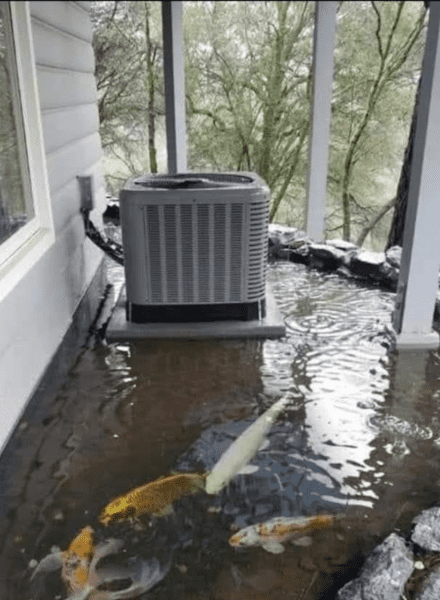 To discuss your Furnace Replacement issue with our Clermont heater and Furnace Replacement, call (352) 269-8191. We are available 24/7.
Our Furnace Replacement Services
At Global Cooling, we can handle all of your furnace replacement service needs. Our team of hardworking technicians holds a combined 50 years of experience.
Through our decades of experience, we've seen it all. Whether you have a propane furnace, gas furnace, or electric furnace, we're complete seamless installations. We deliver unparalleled results, and we cater to the needs specific to your home.
In addition to furnace replacement, we also provide furnace replacement parts, making us your one-stop shop in furnace care and installation.
Because we have a warehouse on wheels that contain furnace replacement parts, Global Cooling's installation process is much more expedited than other technicians in the area. We always have what we need on the spot.
Why Install a New Furnace?
Your furnace is the powerhouse of your home. It works tirelessly to create cozy, warm temperatures for you and your whole family. Unfortunately, this means that eventually, the parts will wear down.
While sometimes you can fix your furnace with some simple repairs, you will need to replace your furnace at some point.
How can you tell when it's time to install a new furnace? While your heating system is a complicated machine that may be hard to decipher, it still shows telltale signs that it needs help.
Some common issues that mean it may be time to install a new furnace are:
Your heater produces a strange odor

Your furnace struggles to heat your home properly

You notice a sudden spike in electricity bills
If you notice one or more of these symptoms, call Global Cooling for an assessment.
Can I DIY This Project?
We can admit it—furnace replacement looks easy. As a crafty homeowner, you may feel tempted to watch a few Youtube videos and install the furnace yourself. After all, what's the worst that can happen?
Unfortunately, a lot can go wrong. Not only do you run the risk of damaging your new machine, but you can also create carbon monoxide poisoning, a fire, or even an explosion.
That's why you should hire experienced professionals like Global Cooling to install your new furnace.
Our team of vetted, experienced, hardworking technicians will deliver exceptional furnace installation services. Between our unwavering dedication to excellence and our friendly staff, we're a top pick for furnace installation services in Clermont, FL.
We've garnered several coveted service awards, including the 2015 Angie's List Super Service Award, 2018 Best of Home Guide Award, the NFAAC Award, an A+ rating on BBB, and more.
If you're in the Clearmont, FL, area and need to replace your propane furnace, gas furnace, or electric furnace, reach out to Global Cooling. Call us today to book your appointment!
Call us today at
(352) 269-8191
 and enjoy our in-home "Happy Today, or You Don't Pay" guarantee.