Mascotte, FL
Happy Today, Or You Don't Pay!

AC & Heating Services in Mascotte, FL
Staying Comfortable with Global Cooling's AC and Furnace Services
The heat and humidity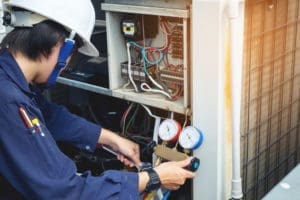 in Mascotte, FL, can be unbearable during the summer. It can be even worse when issues with your home's air conditioner occur. That's right—an old or malfunctioning HVAC system can turn your world upside down.
When issues with your home's air conditioner or heating system arise, our team of experienced HVAC technicians is ready to help. At Global Cooling, we offer our neighbors in Mascotte, FL, quick and quality heating and cooling services at competitive prices.
Air Conditioning Services in Mascotte, FL 
In Florida, an air conditioner is one of the most vital parts of a home. It helps keep you and your family cool and comfortable no matter what the weather is like outside.
At Global Cooling, our team offers several services to repair, maintain, or replace air conditioners. Some but not all of our professional air conditioner services include:
Emergency AC Repair
A total AC breakdown can be a nightmare, especially in the summer. At Global Cooling, we understand just how awful that can be. Our skilled technicians are always on prepped and ready to provide emergency AC repair—regardless of the time of day or night.
Routine AC Maintenance
One of the best ways to avoid sudden breakdowns or unexpected issues with an air conditioner is through routine AC maintenance. Our knowledgeable technicians can conduct comprehensive inspections of your system to identify and repair any problems before they develop into more complicated, costly situations. An HVAC tune-up also helps your system run most efficiently, which can save you money on your monthly energy bill.
AC Replacement and Installation
Homeowners hate to hear it, but at a certain point, the cost of repairing and running an old, ineffective air conditioner outweighs the cost of replacement with a new AC installation.
Some of the signs that it may be time to replace your air conditioner are:
It's more than ten years old

Increased energy bills

It's in constant need of repair

Decreased cooling ability
At Global Cooling, our HVAC technicians have the tools, knowledge, and skills to install new air conditioners properly. This way, your system will work most efficiently, keeping you cooler and saving you money on your monthly power bills.
Heating Services in Mascotte, FL
As issues with a faulty air conditioner can be the worst during the summer, problems with a heating system can be supremely frustrating in the winter. At Global Cooling, our team also offers various heating services to keep your home comfortable at any time of the year.
Heating and Furnace Repair
Knowing when your heating system or furnace needs repair can be difficult. Here are some signs that you may need heating or furnace repair:
Heat won't turn on

The unit can't maintain a consistent temperature 

The smell of gas from your home's ductwork

Your heater shakes while operating 

Your thermostat is broken
Each of those signs reveals to a homeowner that they need professional repairs. If you do smell gas, leave your home immediately and call the authorities.
Furnace Installation
If your furnace does not run efficiently or requires frequent maintenance, it is often more cost-effective to have a new furnace installation. Our team at Global Cooling can help select and install the right furnace for your home. With our professional service, your new furnace will be installed properly and work efficiently.
Increasing Your Indoor Air Quality
Cooling and heating help keep your home comfortable, but they are not the only factors in home comfort. Increasing your indoor air quality can also make your home and family more comfortable and healthier at any time of the year.
Quality Air Cleaner Replacements
One of the best ways to increase your home's air quality is through quality air cleaners and air cleaner replacement. Quality air cleaners rid a home's air of allergens and other irritants. They also cut down on dust. Regular quality air cleaner replacement will keep your home's air quality healthy, easy to breathe, and smelling fresh.
Germicidal UV Lights
Adding germicidal UV lights to your HVAC system is another way to keep contaminants and bad smells from entering and spreading throughout your home. A germicidal UV light will help eliminate mold, mildew, bacteria, viruses, and more from your ductwork. Removing these contaminants makes the air circulating your home cleaner and better smelling.
Both filters and germicidal UV lights are a benefit many homeowners enjoy. Our HVAC technicians will install them properly to ensure they do the most work for you and your family, keeping your air clean, healthy, and smelling fresh.
Heating and Air Conditioning Technician Near Me? Global Cooling!
Unfortunately, problems with your home's HVAC system are bound to occur. These systems run so often it is impossible to avoid issues and malfunctions. However, with regular maintenance and heating and cooling services from an HVAC technician at Global Cooling, our team can help you dodge those issues as best as you can and keep your home cool and comfortable.
For more information or to schedule one or more of our services, contact us today!
AC Maintenance and Repair
The lifespan for an average air conditioning unit is 10 to 15 years. After this time, you'll likely lose efficiency, which means that it may be worth considering an AC replacement. There are, however, things that you can do to get the most use out of your unit possible.
The easiest step is to schedule a yearly AC tune-up with one of our technicians. We'll come to your property and check your entire system for signs of damage, cleaning and tightening components as needed. Through this diagnostic visit, we will be able to find anything that may require further repair.
Whether your AC worked perfectly last year, the unit won't turn on, or it's providing inconsistent cooling, we can help. Protect your investment in your home with AC maintenance and repair services from Global Cooling.
Breathing Easy
The heat in Clermont can be hard enough to manage. If you struggle with respiratory illness, air quality during this time can be even worse. It's a problem when it comes to indoor air quality, as well. The Environmental Protection Agency has shown that indoor air could be five times more polluted than the air you'd find outside.
At Global Cooling, we can replace your air filter or provide a high-efficiency particulate filter (HEPA). Filter changes should be done regularly, as they keep your AC system from circulating harmful toxins. We can even install a germicidal UV light that will clean the air as it circulates.
Our UV light system can treat mold, mildew, bacteria and even viruses found in your ducts. It's easy to install, and it'll ensure that the air you breathe in is safe.
To maximize your indoor air quality, turn to the professionals at Global Cooling. We know what it takes to protect your home.
Emergency Support 
Sometimes, you can do everything right and still end up in the dead of a Clermont summer without a working AC. Because breakdowns don't always happen during business hours, we provide emergency support 24/7. If your HVAC system has a problem, give us a call and we'll get to your home in no time at all.
AC Installation 
There are lots of reasons why you may need to get an AC installation. It could be that your current system is not running efficiently. Perhaps it's requiring more maintenance than it's worth. It could even be that you're just looking to upgrade to a newer, more eco-friendly model or provide cooling to an addition.
No matter what the reason may be, we have the skills to provide an installation that fits your needs.
We'll guide you through the options available within your budget. Once you've decided on the system that will work best for you, we'll provide you with an upfront, transparent quote. We can even provide financing options designed to spread out the cost of a new system over several months.
If you find another provider that offers the same system at a lower price let us know and we'll match it. Above all else, we will make sure that your satisfaction is our highest priority.
Furnace Maintenance and Repair
In the middle of summer, you probably aren't thinking of the state of your heating system. But like your other HVAC appliances, it's best to schedule a furnace tune-up once a year. Fall is the best time of year for repairs to make sure it's ready when you need it.
When you schedule an annual furnace tune-up, we'll visit your home to test your system before the cold weather hits. This is a great way to make sure that your system will be ready when you need it the most.
Is your heater not turning on? Is it struggling to maintain a consistent temperature? We can check up on the state of your furnace with a thorough inspection. We'll provide maintenance designed to keep your system running perfectly, making repairs as needed along the way.
Turn to the HVAC Experts in Clermont, FL
For all of your heating and cooling needs, turn to the experienced professionals at Global Cooling. We've served the Clermont community for years. As a trusted service provider, we're ready to help you, too! Give us a call today to learn more about our services.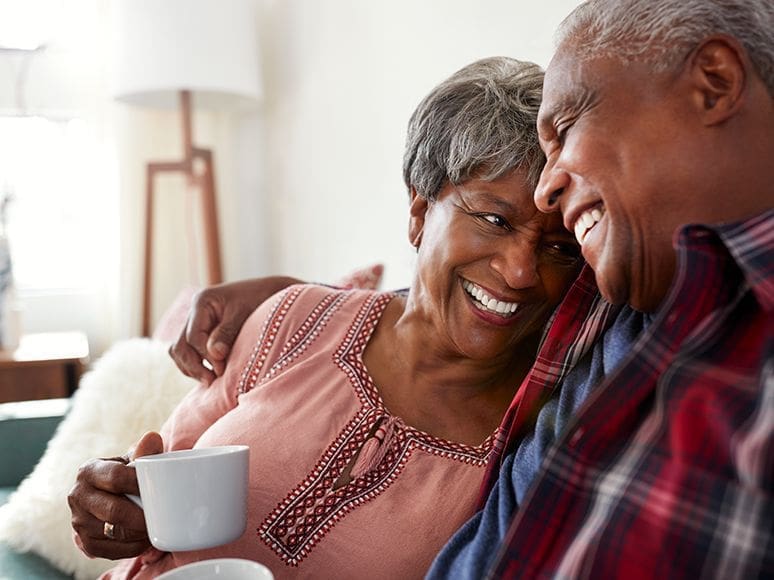 "Justin was the tech that came to our house to fix our AC system. He was courteous and knowledgable of our system and gave us some possible scenarios for repair options based on the symptoms we had. I ..." - Jean P.
"Overall Doug did an excellent job. He was very knowledgeable and courteous. He went out of his way to point our options and the most cost-effective way to accomplish the needed repairs. This is a ..." - Michael D.
"They came to fix my AC within a couple of hours of my call for help and were fantastic! The tech was extremely knowledgeable and thorough and friendly. I will use this company from now on!!" - Susan W.
"Kind and HONEST technicians! Doug, who explained the issues with our 15-year old unit and what our options are, was not pushy at all. We believe he gave us a great deal on this project (installation ..." - Maria B.
"These people are true professionals and their prices are VERY reasonable. They always fix everything and go above and beyond without incurring additional costs. I always use this company now." - Debra O.
Contact Us 24/7
Emergency Services Available

Why Choose Us?
How We Guarantee Your Satisfaction:

Reliable & Respectful Team
You can trust our experienced, background-checked and professionally trained technicians.
Up-Front Pricing
With our straightforward pricing guide, you can choose your level of service. Financing options available.
In-House Guarantees
Your satisfaction is our priority, on top of manufacturer warranties.