Clermont, FL
Happy Today, Or You Don't Pay!

AC Tune-Up Service in Clermont, Florida
Staying Comfortable with Global Cooling's AC Tune-Up Services
Getting an AC tune-up is an often overlooked part of maintaining HVAC systems, but it is crucial.
It's common knowledge that Clermont gets hot, just like any other city in Central Florida. It's a good thing your air conditioner is there to keep you cool! As a homeowner, scheduling an AC tune-up before the height of summer hits should be a priority every year. Stop wasting time with the "air conditioning technician near me" search and come straight to the experts.
What is an AC Tune-Up and Why Do You Need One?
You may be asking, "What is an AC tune-up?" Otherwise known as a maintenance visit, an AC tune-up is just a thorough examination of your air conditioner to ensure that it is working in the way that it is supposed to be.
Our HVAC tune-up service in Clermont provides cleaning, inspection, and maintenance of your air conditioning unit. We recommend that you schedule an AC tune-up once a year.
The most common reason to get a tune-up is to save money on costly repairs. When you regularly have a tune-up performed, you can ensure that your air conditioner is functioning effectively and efficiently.
An irregularly maintained air conditioner is likely to suffer from malfunctions. It may also have to work harder to produce the same output of cold air, causing it to become inefficient, which can make your energy bills skyrocket.
What Does an AC Tune-Up from Global Cooling Include?
Here are the steps of a proper tune-up with the expert technicians at Global Cooling.

1. Check temperature split, subcooling and superheat
The Pros at Global Cooling can test your HVAC system to see if it is performing at its optimum. By measuring the difference in temperature between the supply air and the return air, we can find the temperature difference which can alert us to potential problems and solutions for your AC. Checking the superheat and subcooling of your HVAC system requires the skills of a trained professional, and if any issues are identified, the knowledgeable team at Global Cooling will be able to identify and fix any issues that might come up. Thus saving you time and money in the long run.
2.Clean and Flush Drain System
Part of our AC Tune Up service includes cleaning and flushing out your Air Conditioners drain line and drain pan. Algae and mold can grow and build up in your drain line which can cause clogs.  By cleaning out your drain line and drain pan we will be assisting your AC unit to work at its optimum, and keep unwanted pathogens from lurking around your home.

3. Sanitize Evaporator Coils to Destroy Harmful Bacteria
Evaporator Coils are an important part of your AC system. They are responsible for removing the humidity from your home, and as these coils become cool they can collect moisture and organic materials which can inhibit the effectiveness and cleanliness of your AC system. Cleaning and Sterilizing the evaporator coils from bacterial pathogens is a standard part of the Global Cooling AC Tune Up Service.
4. Check the Refrigerant Levels
If the refrigerant levels in your air conditioner are too low, it may mean that there is a leak. We will repair any leaks and add the appropriate amount of refrigerant to your system.
5. Check the Electrical Components
We will check the electrical components (like the capacitor) to ensure they are intact and working well.
If we find a broken electrical component, we will replace them at the time of your visit.
6. Replace the Air Filter if Necessary
A dirty air filter is an ineffective air filter. If we notice a build-up of debris on yours, we will replace it for you during your visit. We'll also walk you through best practices for replacing your air filters on a regular basis. If you want to learn about additional options for filtration, we can talk those through during your appointment, as well!
After all of this is done, we also perform some other checks. We will inspect the cabinet and ductwork for leaks, clean and adjust the blower assembly, and create a report. This report will include a checklist of everything we did, the condition of the unit, and what may need to be addressed soon.
Benefits of Getting an AC Tune-Up in Clermont
There are many benefits of getting an AC tune-up.
Lower Your Energy Costs
Regular maintenance on your air conditioner can save you money in the long run. When your unit is running inefficiently, you spend more on energy bills. However, by regularly having it maintained, you can save money on your bills.
Save on Future Repairs
Why risk a bigger, more expensive problem happening in the future when you can have a working air conditioner now?
Increase Your Air Conditioner's Life Span
Just as you go to the doctor for a routine check-up to stay healthy, your air conditioner needs regular inspections and maintenance to keep working correctly.
Improve Indoor Air Quality in Your Home
If you allow your air conditioner to run with a dirty filter, you'll continuously be breathing in that air.
While an AC tune-up may seem like just another expense, it will help you to spend less in the future by allowing you to maintain a functioning, dependable air conditioner.
Why Make Global Cooling Your AC Tune-Up Team?
Your satisfaction is our primary goal. We use only the best, most qualified professionals to get the job done.
Do you want to make sure your air conditioner is ready for the summer? Schedule an appointment today for an AC tune-up in Clermont with the Global Cooling team!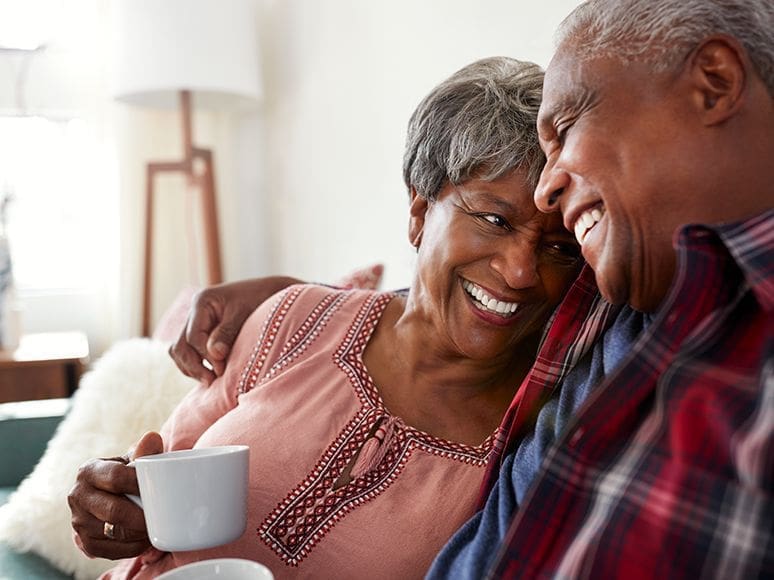 "Justin was the tech that came to our house to fix our AC system. He was courteous and knowledgable of our system and gave us some possible scenarios for repair options based on the symptoms we had. I ..." - Jean P.
"Overall Doug did an excellent job. He was very knowledgeable and courteous. He went out of his way to point our options and the most cost-effective way to accomplish the needed repairs. This is a ..." - Michael D.
"They came to fix my AC within a couple of hours of my call for help and were fantastic! The tech was extremely knowledgeable and thorough and friendly. I will use this company from now on!!" - Susan W.
"Kind and HONEST technicians! Doug, who explained the issues with our 15-year old unit and what our options are, was not pushy at all. We believe he gave us a great deal on this project (installation ..." - Maria B.
"These people are true professionals and their prices are VERY reasonable. They always fix everything and go above and beyond without incurring additional costs. I always use this company now." - Debra O.
Contact Us 24/7
Emergency Services Available

Why Choose Us?
How We Guarantee Your Satisfaction:

Reliable & Respectful Team
You can trust our experienced, background-checked and professionally trained technicians.
Up-Front Pricing
With our straightforward pricing guide, you can choose your level of service. Financing options available.
In-House Guarantees
Your satisfaction is our priority, on top of manufacturer warranties.