Howey-In-The-Hills
Happy Today, Or You Don't Pay!

Air Conditioning and Heating Services in Howey-In-The-Hills, FL
Your air conditioner and furnace do more than keep your home comfortable.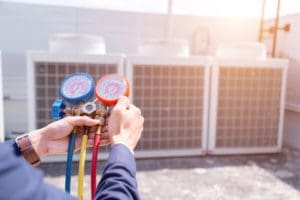 Your HVAC system also maintains your indoor air quality. These systems stand between your home's structural supports and Florida's volatile weather when the seasons change. If you want to get ahead of system damage or prevent existing wear from worsening, team up with Global Cooling on your side.
Services for Your Air Conditioner
During the dog days of summer, your air conditioner is the beating heart of your home. This unit needs to do its job in the summer, or else temperatures in your home can start to rise. What's more, your air conditioner limits damage throughout your home, preventing Florida's humidity from facilitating unchecked mold growth or structural damage.
If you've been struggling to cool your home, call on Global Cooling. We can inspect your vents and let you know what damage may be preventing your air conditioner from doing its job.
Maintaining an Air Conditioner
Your air conditioner has to do a lot of heavy lifting in the summer. Come June, July, and August in Florida, your home has to endure not only extreme heat but also high levels of humidity. This kind of intense workload can cause your air conditioner to give out, either due to extensive wear or spot damage.
Some of the most common forms of air conditioner damage to impact your home can include:
Duct leaks

Thermostat failures

Refrigerant leaks

Clogged drains

Electrical malfunctions
Regular AC maintenance can help you get ahead of these types of damage. That said, you can always call on the Global Cooling team to schedule an AC tune-up. Our team will keep you updated on your AC's status and let you know what repairs your unit may benefit from.
When to Invest in AC Installation
Three factors can determine whether or not an air conditioner is worth replacing一the unit's age, damage, and reach. Older air conditioners often can't keep up with the demands of modern homes. 
Units that have suffered substantial damage over the years also often have less force behind them. For that reason, they're often unable to serve homes suffering from Florida's heat and humidity well enough.
What's more, certain air conditioners have problems with the reach of their ducts. When these units were first installed, contractors may have overlooked a few vents or failed to account for the needs of each room.
If you think your home may need a new air conditioner, you can get in touch with the experts at Global Cooling. After inspecting your old unit, we'll help you find a replacement. Our experts will remove your original AC and oversee the installation of a new unit. We even specialize in a variety of duct modifications, including mini split installation.
Preventing Furnace Wear and Tear
Your furnace does more than warm your home when the weather starts to cool. Furnaces also preserve your home's overall strength. If your furnace stops working as temperatures drop, there's a chance that you'll have to deal with damaged pipes, broken faucets, and problematic windows in addition to the cooler temperatures
That's where Global Cooling comes in. The team in Howey-In-The-Hills, FL, can maintain or replace a furnace in disrepair.
Furnace Tune-Ups and Maintenance
Your furnace deals with a lot over the course of a year. Long periods of disuse paired with seasonal reliance can strain your unit's delicate inner workings, putting that machinery at a greater risk for damage. Some of the most common forms of damage to plague Florida furnaces include:
Dirty and worn filters

Thermostat malfunctions

Unit clogs

Duct leaks

Pilot control failures

Electric ignition malfunctions
If you find yourself dealing with any of these or even just a lack of heat, you may need furnace repair. The team with Global Cooling can complete a comprehensive assessment of your unit and help you determine what repairs can restore the heat throughout your home.
You can also call on Global Cooling for regular furnace inspections. These tune-ups help you get ahead of more substantial damage and limit the impact that annual wear and tear can have on the air quality throughout your home.
Replacing Your Furnace
At some point, the cost of repairing your furnace may outweigh the cost of replacing it. Older units, in particular, tend to be less expensive to replace than they are to maintain. If you've been spending too much money on repairs and want to explore your alternative furnace options, Global Cooling has you covered.
During an initial consultation with our team, you can explore a catalog of modern furnace options. Once you find the one that's right for you, you can let our team bring it out to your home. We'll remove your old furnace, repair any damaged vents, and install your new unit in no time at all. After a final inspection, you'll be free to use your new and improved HVAC system at your leisure.
Find Quality HVAC Maintenance Near Me
When you come home at the end of a long day, you want to be comfortable. It's not just your furniture or the age of your home that determines how homey your house feels; it's your HVAC system, too. If your HVAC system isn't working appropriately, then it's difficult to feel at ease in your own space.
The team with Global Cooling knows how vital a working HVAC system is to a Florida home. That's why representatives in Howey-In-The-Hills are ready to help you. If you're contending with AC or furnace damage, you can call on Global Cooling.
After an initial inspection of your home, we'll let you know what kind of damage you're dealing with and what repairs may suit you best. If you have budget concerns, call one of our representatives about your provided service quote and how we can make our services better fit your means.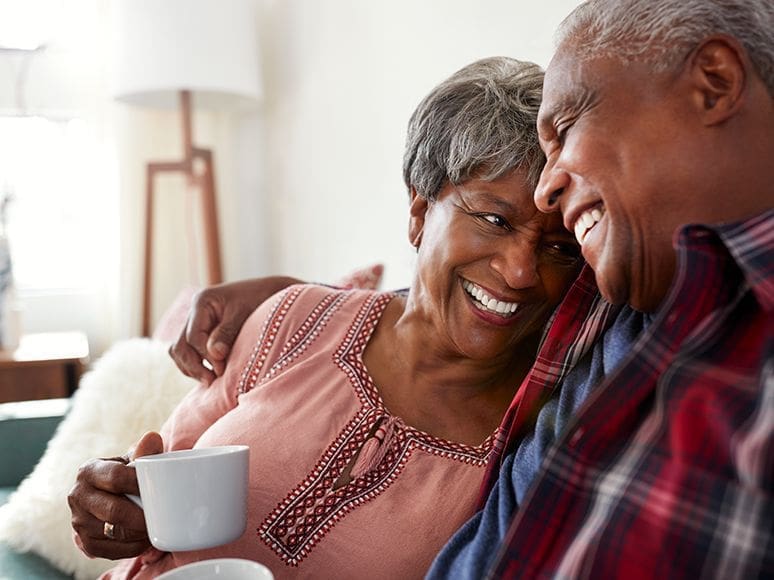 Worth every dollar for the level of service we received.
"Justin was the tech that came to our house to fix our AC system. He was courteous and knowledgable of our system and gave us some possible scenarios for repair options based on the symptoms we had. I …"
– Jean P. He went out of his way to point our options and the most cost-effective way to accomplish the needed repairs.
"Overall Doug did an excellent job. He was very knowledgeable and courteous. He went out of his way to point our options and the most cost-effective way to accomplish the needed repairs. This is a …"
– Michael D. I will use this company from now on!!
"They came to fix my AC within a couple of hours of my call for help and were fantastic! The tech was extremely knowledgeable and thorough and friendly. I will use this company from now on!!"
– Susan W. This team is simply top notch and I highly recommend them!
"Kind and HONEST technicians! Doug, who explained the issues with our 15-year old unit and what our options are, was not pushy at all. We believe he gave us a great deal on this project (installation …"
– Maria B. They always fix everything and go above and beyond without incurring additional costs.
"These people are true professionals and their prices are VERY reasonable. They always fix everything and go above and beyond without incurring additional costs. I always use this company now."
– Debra O.
Contact Us 24/7
Emergency Services Available

Why Choose Us?
How We Guarantee Your Satisfaction:

Reliable & Respectful Team
You can trust our experienced, background-checked and professionally trained technicians.
Up-Front Pricing
With our straightforward pricing guide, you can choose your level of service. Financing options available.
In-House Guarantees
Your satisfaction is our priority, on top of manufacturer warranties.