Ferndale, FL
Happy Today, Or You Don't Pay!

AC & Heating Service in Ferndale
Ferndale residents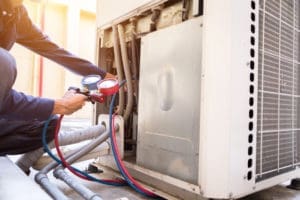 know that keeping their homes cool and comfortable is most important, especially in the summer. In fact, most have probably gone in search of an air conditioning technician near me. Good news! Whether you need a simple repair, total replacement, or just annual maintenance, Global Cooling is there to help. We are a local, family-owned business, and we take pride in helping our friends and neighbors with their HVAC needs.
Ferndale Air Conditioning Services
Summers are hot and humid here. A working AC unit isn't a luxury. It's a matter of comfort and safety. We offer a range of services to help keep your home cool. Please take a moment to check them out.
AC Maintenance
If your air conditioner isn't working as it should, we will get the issue fixed quickly. We'll dispatch a skilled HVAC technician to your home. They will assess your problem, explain the situation to you in clear terms, and offer suggestions for repair. Where possible, they will provide you with options to make the choice that works for you. Feel free to call us for small or extensive repairs.
AC Replacement
Is it time to consider replacing your AC unit? Answer the following questions to see:
Are you paying more and more for repairs to keep an old unit going?

Have your utility bills gone up?

Is your AC unit simply not cooling your home?

Would you like to have a more environmentally friendly AC?

Have you remodeled and now want a new AC to complete the upgrade?
We'll be happy to remove your old unit and replace it with something better. Just call us for a free estimate!
HVAC Tune-Up
Don't wait for issues to come up during the hottest time of the year. Instead, schedule an annual tune-up. We'll come out to clean, inspect, and perform annual maintenance tasks. We also offer this service for your furnace. Keep up with regular HVAC care, and you might avoid expensive repairs in the future.
Emergency AC Repair
What happens if your AC fails during the hottest time of year? You certainly don't want to wait days for service. You need help now, and that's why we offer emergency AC repair. Just call us, and we will send help. Your technician should be able to get you up and running quickly.
AC Installation
Did you know that placing the AC unit and connecting it to your home is only part of the process? We are Ferndale's best source for professional air conditioning installation. We'll also advise you on the best unit for your home, lifestyle, and budget. 
Heating Services
If your home or business needs any type of furnace maintenance, we can help. Our technicians are skilled in furnace replacement and repair. We'll also come out to perform an annual performance furnace tune-up.
Please contact us for any of the following issues:
The furnace fails to turn on

Inadequate heat

Unpleasant sounds or smells
Finally, if you smell gas, we can help. Please call us, but only after you have left the immediate area and called 911.
Improving Indoor Air Quality In Ferndale
There is so much more to maintaining a comfortable home than temperature control. Air quality is a huge indicator of health and well-being. That's why our techs are expertely trained and don't just work on typical HVAC tasks. They are comfort specialists who utilize our 50+ years of experience to help keep the air in your home clean and healthy.
Here are our indoor quality home services.
Air Filter Replacements
Your home air filter works with your air conditioning unit. It filters out dust, allergens, and a variety of irritants. This filter must be replaced regularly to maintain the excellent air quality in your home. Additionally, you might consider upgrading to a high-efficiency air cleaner. That will help keep the air inside your home even easier to breathe.
Germicidal UV Lights
Ultraviolet germicidal lights have become more prevalent in recent years as a tool for sanitizing and removing odors. These UV lights can be used to treat bacteria, viruses, odors, mold and mildew, foul odors, and cigarette smoke. We can install these UV lights in your air handler so that you can breathe easy knowing that your air is safe and clean. 
Smart Home HVAC In Ferndale, FL
It's exciting to see how technology is improving in ways that allow Ferndale residents easier ways to manage their homes. With a smartphone and app, along with modernized home technology, you can control your heating and air conditioning, lights, and other features. All you need to do is connect.
Let us help you install and configure your smart HVAC system. Once you get everything in place, you can control your thermostat and other features throughout the day. What better way to keep your home as you like it and potentially save on utility bills.
Commercial HVAC Services in Ferndale, FL
In addition to proudly serving residents, we are here to help small businesses as well. Give us a call to set up an HVAC service appointment for your small business, warehouse, office space, or restaurant.
Do You Need HVAC Services?
We are here to keep Ferndale households and small businesses comfortable all year round. If you need help with poor air quality, heating, or air conditioning, please give us a call.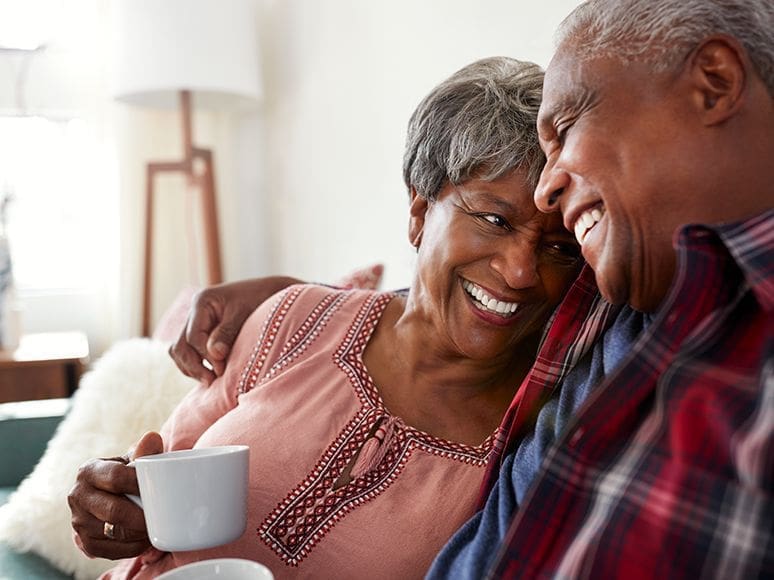 "Justin was the tech that came to our house to fix our AC system. He was courteous and knowledgable of our system and gave us some possible scenarios for repair options based on the symptoms we had. I ..." - Jean P.
"Overall Doug did an excellent job. He was very knowledgeable and courteous. He went out of his way to point our options and the most cost-effective way to accomplish the needed repairs. This is a ..." - Michael D.
"They came to fix my AC within a couple of hours of my call for help and were fantastic! The tech was extremely knowledgeable and thorough and friendly. I will use this company from now on!!" - Susan W.
"Kind and HONEST technicians! Doug, who explained the issues with our 15-year old unit and what our options are, was not pushy at all. We believe he gave us a great deal on this project (installation ..." - Maria B.
"These people are true professionals and their prices are VERY reasonable. They always fix everything and go above and beyond without incurring additional costs. I always use this company now." - Debra O.
Contact Us 24/7
Emergency Services Available

Why Choose Us?
How We Guarantee Your Satisfaction:

Reliable & Respectful Team
You can trust our experienced, background-checked and professionally trained technicians.
Up-Front Pricing
With our straightforward pricing guide, you can choose your level of service. Financing options available.
In-House Guarantees
Your satisfaction is our priority, on top of manufacturer warranties.