Groveland
Happy Today, Or You Don't Pay!

HVAC Services in Groveland, FL

Florida's heat can take a toll on even the most seasoned residents. Stepping outside is all it takes to break a sweat. When the humidity rises, you may even feel like you're going to melt before making it back to the comforts of home. Having air conditioning makes it all more tolerable, though. Of course, if the air conditioner is misbehaving, you need expert HVAC services in Groveland to set things straight. 
At Global Cooling, LLC, we're here to make sure your home is as comfortable as possible. Our technicians have the training and experience to take care of all your HVAC issues. At the same time, we're committed to providing the most value for your money. 
Contact us online or by phone at (352) 269-8191 to schedule an appointment for HVAC services in Groveland, and let us take breakdowns and other problems off of your mind.
Our HVAC Services 
While staying cool is a prime concern in our area, we know HVAC systems consist of more than air conditioners. They include heating and indoor air quality as well. We cover the full array of HVAC services in Groveland, and we're always here to handle your needs.
Air Conditioning Services in Groveland
Air conditioning makes the heat more bearable, but it also offers additional benefits. It keeps indoor humidity levels low to protect your flooring, appliances, and other items. It can also safeguard your family against heat stroke, certain respiratory problems, and other issues. We're here to provide all the air conditioning services in Groveland you may need.
AC Installation
When you have a new home built, you'll need to have an HVAC system installed that'll serve you well for years to come. Over time, that system will outlive its usefulness and need to be replaced. We're the foremost authorities on AC installation in Groveland. We can help you find the perfect system to meet your needs, and we'll take care of it for as long as it lasts. Then, we'll provide AC replacement in Groveland to get a new air conditioner up and running for you.
AC Repair
Even with routine maintenance, an air conditioning system can break down at the worst possible times. When you come to us for AC repairs in Groveland, you won't have to suffer through the heat. We respond as quickly as possible to repair calls, and we have the expertise to resolve any air conditioner breakdown. 
AC Maintenance & Tune Ups
Having a new air conditioner installed isn't the end of the road. Because of that, we won't leave you in the lurch once your system is in place. We offer AC maintenance and tune-ups in Groveland to keep it running efficiently and effectively. Annual HVAC maintenance is also the key to making heaters and air conditioners last as long as possible.
Heating Services in Groveland
Furnace Installation & Replacement
Furnaces can last for 15 years or longer without giving much trouble. At some point, though, they outlive their usefulness. When that happens in your home, we'll be there to provide furnace replacement in Groveland. Find the perfect heating system for your home and rest assured it's installed safely and properly when you come to us. 
Furnace Repair
When a furnace sits idle for months at a time, hidden problems are bound to develop. Then, when you need heat, that furnace could let you down. Our team stands ready to provide furnace repairs in Groveland to get your heater back on its feet.
Furnace Maintenance & Tune Ups
No one wants to be left in the cold when the temperatures drop. Unfortunately, many local homeowners find that's exactly what happens during the winter months. Don't take any unnecessary chances. Let us perform furnace maintenance and tune-ups in Groveland before winter comes around, so we can make sure your heating system is ready to work when you need it most.
Additional HVAC Services in Groveland
Thermostats

Heat Pump Installation & Repair

Indoor Air Quality Services

Air Purification Services

Vent Cleaning
Need HVAC Services in Groveland? Call Global Cooling Today!
You need a team of licensed heating and air conditioning technicians on hand to keep your home comfortable. That's where Global Cooling, LLC steps in. From HVAC installations to emergency repairs and beyond, we can handle all your needs. 
Call us at (352) 269-8191 or fill out the form here on our website to schedule an appointment for HVAC services in Groveland and the surrounding areas. 
Unveiling the Comfort Revolution with Global Cooling in Groveland, FL
In the thriving heart of Groveland, FL, Global Cooling stands as a beacon of comfort and efficiency, orchestrating a symphony of tailor-made HVAC services that harmonize with your individual needs. Our commitment transcends beyond simple air conditioning solutions, embodying a comprehensive approach to ensure a serene and healthy indoor environment for both residences and businesses. We invite you to explore our diverse range of services, each crafted with precision, innovation, and your ultimate comfort in mind.
The Fresh Breath of Duct Cleaning
Invisible to the naked eye, air ducts can harbor dust, allergens, and microbes that compromise the air quality within your premises. At Global Cooling, we emphasize the significance of a clean duct system as the cornerstone of a healthy indoor environment. Our meticulous Duct Cleaning service not only enhances the Indoor Air Quality but also boosts the efficiency of your HVAC system, translating to lower energy bills and a longer lifespan for your investment. Trust us to rejuvenate your space, fostering a fresh and invigorating atmosphere that beckons you home each day.
Elevating Indoor Air Quality
Breathing quality air is not a luxury but a necessity. With urbanization comes the challenge of maintaining pristine air quality within your interiors. Global Cooling pioneers solutions that go the extra mile in ensuring the air you breathe is clean, fresh, and revitalizing. We analyze various aspects including humidity levels, ventilation, and airborne pollutants, crafting bespoke solutions that usher in an era of unmatched Indoor Air Quality in your home or commercial setup. Experience the peace of mind that comes with knowing every breath you take is a stride towards a healthier, happier life.
Robust Commercial HVAC Solutions
In the competitive business landscape of Groveland, FL, maintaining an optimal working environment can be a decisive factor in your venture's success. Global Cooling is at the forefront of delivering state-of-the-art Commercial HVAC services, ensuring your establishment is a haven of comfort and productivity. Our experts are adept at designing and implementing HVAC solutions that align with your business goals, offering a seamless blend of efficiency and sustainability. Trust us to be your reliable partner, fostering a workplace that resonates with comfort, innovation, and excellence.
Harnessing the Power of the Heat Pump
As winter approaches, the transition from cooling to heating becomes a pivotal aspect of maintaining indoor comfort. Our Heat Pump solutions embody a fusion of efficiency and versatility, providing a cost-effective method to keep your interiors warm and cozy. A heat pump not only serves as a heating solution but also doubles as a cooling system during the summer, offering a year-round solution for your comfort needs. Experience the seamless transition between seasons with Global Cooling, your ally in fostering a harmonious indoor climate all year round.
Conclusion: Your Gateway to Unsurpassed Comfort
As you traverse the journey towards ultimate indoor comfort, Global Cooling stands by your side, ushering you into a world where comfort meets innovation. Our holistic approach to HVAC services encompasses a blend of technology and expertise, crafting solutions that resonate with your unique needs and preferences.
In Groveland, FL, we are not just a service provider; we are your reliable partner in sculpting an indoor atmosphere that echoes with tranquility, health, and vitality. As stewards of quality and excellence, we are committed to elevating the standard of HVAC services, one satisfied customer at a time.
Embrace the revolution of unparalleled comfort and efficiency with Global Cooling. Get ready to embark on a journey where your indoor environment mirrors a sanctuary of well-being and relaxation.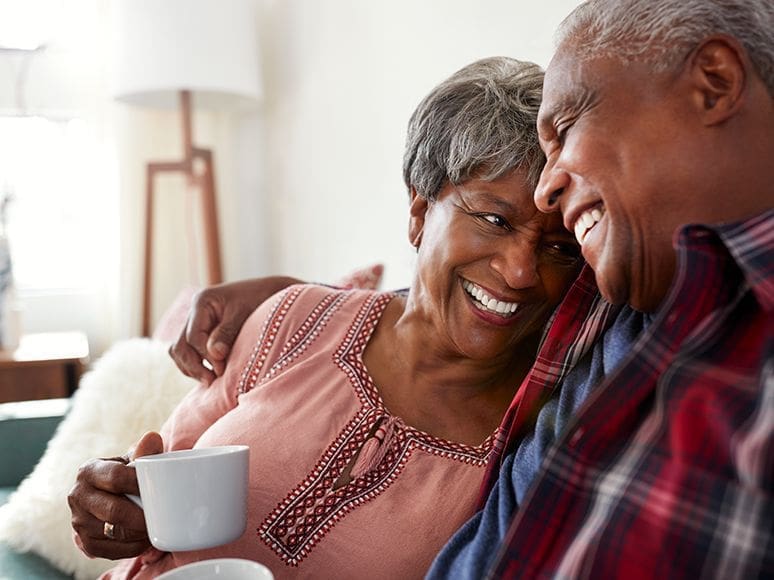 "Justin was the tech that came to our house to fix our AC system. He was courteous and knowledgable of our system and gave us some possible scenarios for repair options based on the symptoms we had. I ..." - Jean P.
"Overall Doug did an excellent job. He was very knowledgeable and courteous. He went out of his way to point our options and the most cost-effective way to accomplish the needed repairs. This is a ..." - Michael D.
"They came to fix my AC within a couple of hours of my call for help and were fantastic! The tech was extremely knowledgeable and thorough and friendly. I will use this company from now on!!" - Susan W.
"Kind and HONEST technicians! Doug, who explained the issues with our 15-year old unit and what our options are, was not pushy at all. We believe he gave us a great deal on this project (installation ..." - Maria B.
"These people are true professionals and their prices are VERY reasonable. They always fix everything and go above and beyond without incurring additional costs. I always use this company now." - Debra O.
Contact Us 24/7
Emergency Services Available

Why Choose Us?
How We Guarantee Your Satisfaction:

Reliable & Respectful Team
You can trust our experienced, background-checked and professionally trained technicians.
Up-Front Pricing
With our straightforward pricing guide, you can choose your level of service. Financing options available.
In-House Guarantees
Your satisfaction is our priority, on top of manufacturer warranties.