Groveland
Happy Today, Or You Don't Pay!

Groveland Heating & AC Services
Global Cooling Brings You the Best in Heating & Cooling
New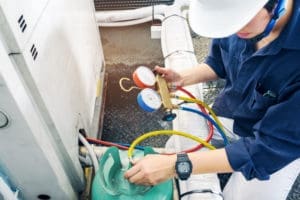 or existing Groveland residents might find themselves asking: "Are there HVAC services near me?" Since 2012, Global Cooling, LLC has been serving the residents of Groveland and beyond for all their HVAC needs.
Your Local Air Conditioning Specialists
Groveland residents fully understand the need for air conditioning in the summer months. But Global Cooling can do more than keep you comfortable. Through proper AC installation and maintenance, we can keep your home running at peak efficiency all summer long.
What kinds of services do we offer?
Call our Groveland heating and cooling specialists at (352) 227-3572 to get started.
Expert AC Installation
Our expert-level technicians can provide you with an AC unit that not only meets your home's needs but can also keep your home clean and dry more efficiently and more quietly than previous models.
AC Maintenance in Groveland
While an AC unit is designed to last a while, only through proper maintenance can you maximize the lifespan of your unit. That's why Global Cooling offers a maintenance agreement for all our HVAC services. Regular AC maintenance is the key to keeping your unit running smoothly all summer long, and we can provide your home with an AC tune-up to get the most from your equipment.
Free Estimates on All AC Replacement
Some Groveland customers may need to consider an AC replacement. When is the right time for an AC replacement? Here are some signs to look for when considering the performance of your current unit:
You have an older AC unit.

Your AC unit needs frequent repair.

Your AC doesn't keep your house cool and dry.

Your utility bills have been rising.

You've remodeled your home and need an AC upgrade.

You're looking for a unit that's better for the environment.
We understand you have a budget. That's why Global Cooling can offer you a free estimate for all AC replacements, so contact us today to set up your appointment.
All of our equipment and work is covered under a no-nonsense warranty. We stand behind our work! Our guarantee includes 
$500 No Frustration Guarantee

Property Protection & Client Respect Guarantee

No Lemon Guarantee

Your Satisfaction is Our Priority

Apples to Apples Guarantee
Emergency AC Repair in Groveland
For Groveland residents, AC isn't just a luxury; it's a necessity. So when your AC unit breaks down mid-July, who do you call?
Global Cooling is ready round the clock to provide you with emergency AC repair. And every repair job is backed by our customer satisfaction guarantee, as well as a manufacturer's warranty on any parts we use or replace. So give us a call day or night to schedule an appointment. 
Heating, Furnaces, and More
At Global Cooling, we don't just specialize in air conditioning. We also keep the Groveland area safe and comfortable all year long with our various heating services.
Experienced Heating Repair
Your home's heating system may be in need of repair. What signs might indicate it's time for a repair?
The heater doesn't function

The heater won't keep your home a regular temperature

The thermostat no longer functions

The heating unit shakes or makes noise while operating

You can smell gas/bad odor
Gas leaks can be dangerous. If you smell gas, leave the home immediately and contact Groveland's authorities immediately. Once it is safe, contact a licensed professional who can assist you with your heating repair.
Global Cooling can offer assistance in your home's heating and furnace repair. If your home isn't up to the optimal performance, contact us today.
Top-Notch Furnace Installations
The technicians at Global Cooling can also perform new furnace installations. If you're not sure it's time for an upgrade, you might check the following signs:
Your current furnace does not run efficiently.

Your current furnace requires constant maintenance.

Your utility bills have been increasing.

You've just re-modeled your home and need to upgrade.

You're looking for an eco-friendly model.
Each technician at Global Cooling is an experienced specialist who can perform furnace installations with your needs in mind.
Improving Your Indoor Air Quality
Groveland residents understand the need for superior air quality. The heat and humidity of summer months can especially magnify the effects of allergens and other airborne contaminants. Let the team at Global Cooling help with your home's indoor air quality. Our professionals have at least 5 to 30 years of experience.
We can improve your indoor air quality using two methods:
Air Filter Replacements for Your AC Unit
Air filters work with your existing AC unit to remove dust and allergens from the air of your home. Air filter replacements can also keep your home's AC unit smoothly. Or upgrade to one of our high-efficiency air cleaners that will block the influx of pollen. 
Germicidal UV Lights that Clean the Air
Medical settings have used germicidal ultraviolet (UV) light to neutralize the source of odors, within your home this —includes mold/mildew, bacteria and viruses, and foul odors, such as cigarette smoke.
How does it work? Once installed in your home's ductwork, the germicidal UV light purifies the air as it circulates throughout your home.
Serving Groveland's Commercial Needs
We also serve the broader Groveland community through light commercial services. We proudly serve restaurants, small businesses, offices, warehouses, schools, shopping centers, and more.
If you're in the Groveland area, contact us for all your HVAC needs.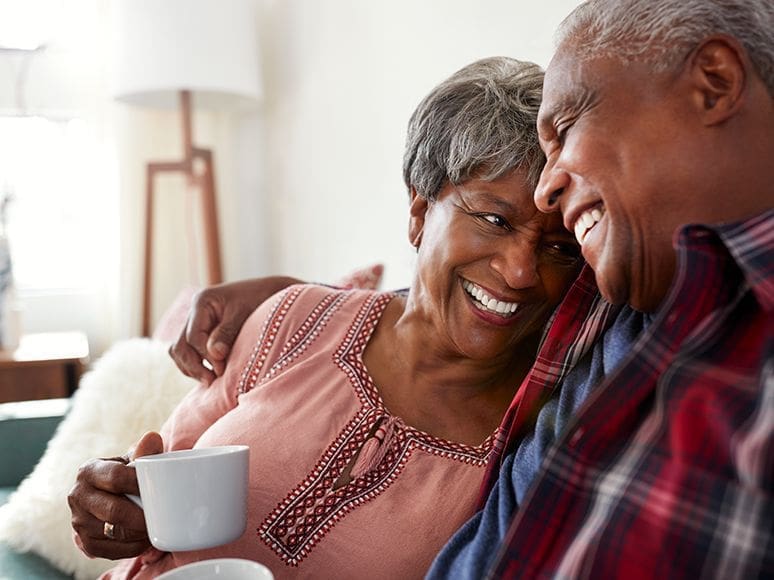 Worth every dollar for the level of service we received.
"Justin was the tech that came to our house to fix our AC system. He was courteous and knowledgable of our system and gave us some possible scenarios for repair options based on the symptoms we had. I …"
– Jean P. He went out of his way to point our options and the most cost-effective way to accomplish the needed repairs.
"Overall Doug did an excellent job. He was very knowledgeable and courteous. He went out of his way to point our options and the most cost-effective way to accomplish the needed repairs. This is a …"
– Michael D. I will use this company from now on!!
"They came to fix my AC within a couple of hours of my call for help and were fantastic! The tech was extremely knowledgeable and thorough and friendly. I will use this company from now on!!"
– Susan W. This team is simply top notch and I highly recommend them!
"Kind and HONEST technicians! Doug, who explained the issues with our 15-year old unit and what our options are, was not pushy at all. We believe he gave us a great deal on this project (installation …"
– Maria B. They always fix everything and go above and beyond without incurring additional costs.
"These people are true professionals and their prices are VERY reasonable. They always fix everything and go above and beyond without incurring additional costs. I always use this company now."
– Debra O.
Contact Us 24/7
Emergency Services Available

Why Choose Us?
How We Guarantee Your Satisfaction:

Reliable & Respectful Team
You can trust our experienced, background-checked and professionally trained technicians.
Up-Front Pricing
With our straightforward pricing guide, you can choose your level of service. Financing options available.
In-House Guarantees
Your satisfaction is our priority, on top of manufacturer warranties.