Oakland, FL
Happy Today, Or You Don't Pay!

Oakland Heating & AC Services
Global Cooling Provides HVAC Repair and Installation Across Orange County
Oakland, FL,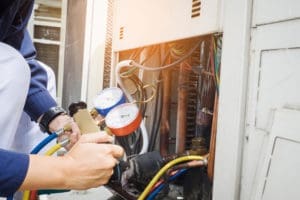 is a beautiful town ripe with over a hundred years' worth of history. But anyone living here will tell you that the summers are long and hot. If you don't have the right cooling system in your home, it's enough to make the hottest months unbearable.
Think about your AC system. Is it long overdue for maintenance or repair? Is it a drastically outdated unit that's in need of replacement? Whatever the problem may be, Global Cooling is here to serve homes in the Oakland area.
As an Oakland Florida premier provider of heating and cooling services, we have 50 years of combined experience in HVAC services.
Find out why hundreds of homes in Oakland have turned to the team at Global Cooling for decades. Give us a call today!
Call our Oakland heating and cooling specialists at (352) 449-4060 to get started.
Maintaining Your AC
It's a good rule of thumb to have your air conditioner serviced annually. Ideally, this should happen before the hot season comes so that you can make sure your system is fully operational when you need it the most. That's why so many homeowners opt to have their annual service visit in the early spring.
By resolving problems with your AC unit as soon as you notice them, you can get them fixed while they are relatively minor. This can prevent larger expensive repairs in the future. You can even increase the lifespan of your unit through regular tune-ups provided by Global Cooling.
Indoor Air Quality Services
Do you suffer from allergies? If so, your symptoms can be reduced by regularly changing your air filter. If your filter is clogged, it means that dust and debris are likely circulating through your AC system.
For homeowners who want to improve their indoor air quality even further, we offer germicidal UV lights that can be installed directly into your HVAC system. They are easily added to your existing ducts to clean the air as it passes by, killing bacteria and viruses. They can even help to mitigate toxins that cause odors in your air.
With a wide range of solutions designed to improve your indoor air, it's a wise decision to turn to the team at Global Cooling.
24/7 Emergency AC Repair
Because we understand that air conditioning can be a necessity during a blazing hot Oakland summer, Global Cooling offers 24/7 emergency services. No matter what time it is, you can call us and we'll find a solution to your HVAC needs.
AC Installation and Replacement
There are many reasons why homeowners choose to replace or install an air conditioning system. Perhaps they're building a new home and need an air conditioner that can keep up. Maybe that older system is on its last legs and not operating as efficiently as it once did. Whatever the reason may be, when you want to replace or install an air conditioner, turn to the team that you can trust at Global Cooling.
We make it easy by providing the highest-quality air conditioning units, along with expert installation services and upfront pricing. We even offer financing options to help your new system fit perfectly within your budget.
On the day that your installation is scheduled, we'll arrive on time and ready to get to work. We'll dispose of your old unit, install and test the new one, and make sure that you fully understand how it works. Then, we'll clean up, making sure to leave your property in pristine condition.
Furnace Tune-Up and Repair
In the same way that you should have your AC system inspected at least once every year, it's important to have an annual tune-up on your furnace. The best time of the year to have this done is usually in the summer, before the colder weather hits.
When you schedule your appointment, one of our experienced technicians will stop by to check your system from top to bottom. They'll look for worn parts, replace your filter, check the wiring, make sure there aren't any leaks, and test the system. If they do find any issues, they'll talk through your options for repair, providing an upfront, transparent quote for the work that needs to be done. In most cases, repairs can be made the same day, saving the hassle of a return appointment.
For all of your furnace tune-up and repair needs, turn to the experienced professionals at Global Cooling.
Turn to the Experts in Oakland HVAC
You need to be able to rely on your HVAC system through the cold and heat. When that's not possible, the next best thing is a name that you can trust to help keep you comfortable all year long.
Partner with the experienced team at Global Cooling. We can answer any questions you may have, and even provide a free estimate of services you're considering. Whether you need a brand-new system, have a system in need of repair, or simply want to find out more about a tune-up, we're here to help. Don't tackle the summer heat alone — give us a call today!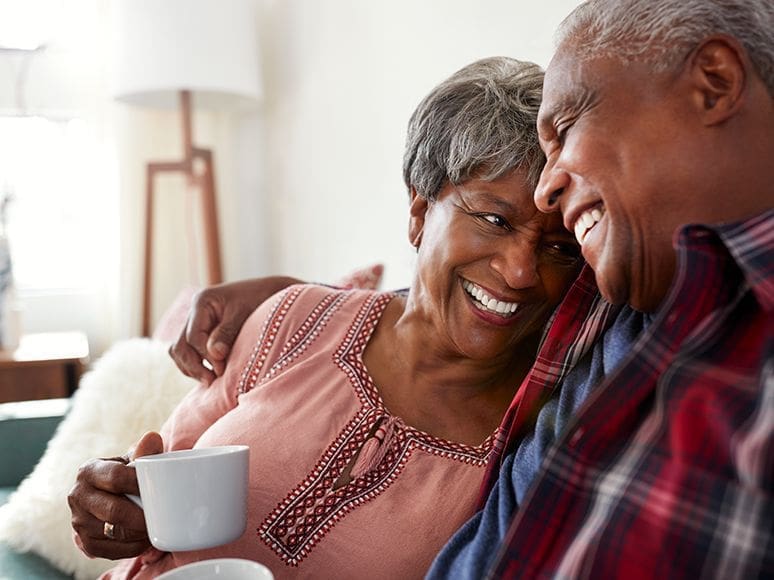 "Justin was the tech that came to our house to fix our AC system. He was courteous and knowledgable of our system and gave us some possible scenarios for repair options based on the symptoms we had. I ..." - Jean P.
"Overall Doug did an excellent job. He was very knowledgeable and courteous. He went out of his way to point our options and the most cost-effective way to accomplish the needed repairs. This is a ..." - Michael D.
"They came to fix my AC within a couple of hours of my call for help and were fantastic! The tech was extremely knowledgeable and thorough and friendly. I will use this company from now on!!" - Susan W.
"Kind and HONEST technicians! Doug, who explained the issues with our 15-year old unit and what our options are, was not pushy at all. We believe he gave us a great deal on this project (installation ..." - Maria B.
"These people are true professionals and their prices are VERY reasonable. They always fix everything and go above and beyond without incurring additional costs. I always use this company now." - Debra O.
Contact Us 24/7
Emergency Services Available

Why Choose Us?
How We Guarantee Your Satisfaction:

Reliable & Respectful Team
You can trust our experienced, background-checked and professionally trained technicians.
Up-Front Pricing
With our straightforward pricing guide, you can choose your level of service. Financing options available.
In-House Guarantees
Your satisfaction is our priority, on top of manufacturer warranties.