Air Conditioning Service
Trustworthy, On-Time & Worry-Free!

About Global Cooling
A Clermont HVAC Company that You Can Trust
Global Cooling started in 2012, and we have been growing in leaps and bounds since then. We have a total of over 100 years of combined experience in the HVAC industry. We are a family-owned business that focuses on quality and making sure we do the job right no matter what heating or air conditioning services our customers require.
If you are in Clermont, Winter Garden, Oakland, Lake Butler, Killarney, or anywhere in Orange or Lake County, make us your go-to technicians. We are fast, reliable, and available 24-hours a day, 7-days a week.
Give us a call at (352) 269-8191 or contact us online to set up an appointment.
Benefits of Hiring Our Team
Making the customer happy is what drives us to give our customers our best service — even if it means going above and beyond to make sure you are fully satisfied and will call us back when you need service in the future.
The benefits of hiring our Clermont HVAC company include:
Licensed and experienced technicians
Warehouse on wheels for faster service
24/7 availability
Free estimates on replacements
Financing options through Synchrony and GreenSky
Your Satisfaction is Our Priority
We are also proud to be affiliated with several reputable organizations in the country including the Air Conditioning Contractors of America (ACCA), the Better Business Bureau (BBB), Success Group International, Florida Power, Duke Energy, Angie's List, and more. We even have a Technician Seal of Safety, ensuring every member of our team is drug-tested, background-checked, and professionally trained.
Our Maintenance Agreements
At Global Cooling, we really stress the need for our customers to get a full maintenance/tune-up to lower the cost of their power bills, reduce break down service calls, and keep their system running efficiently. We are experienced professional technicians with the knowledge to properly maintain any air conditioning and heating systems.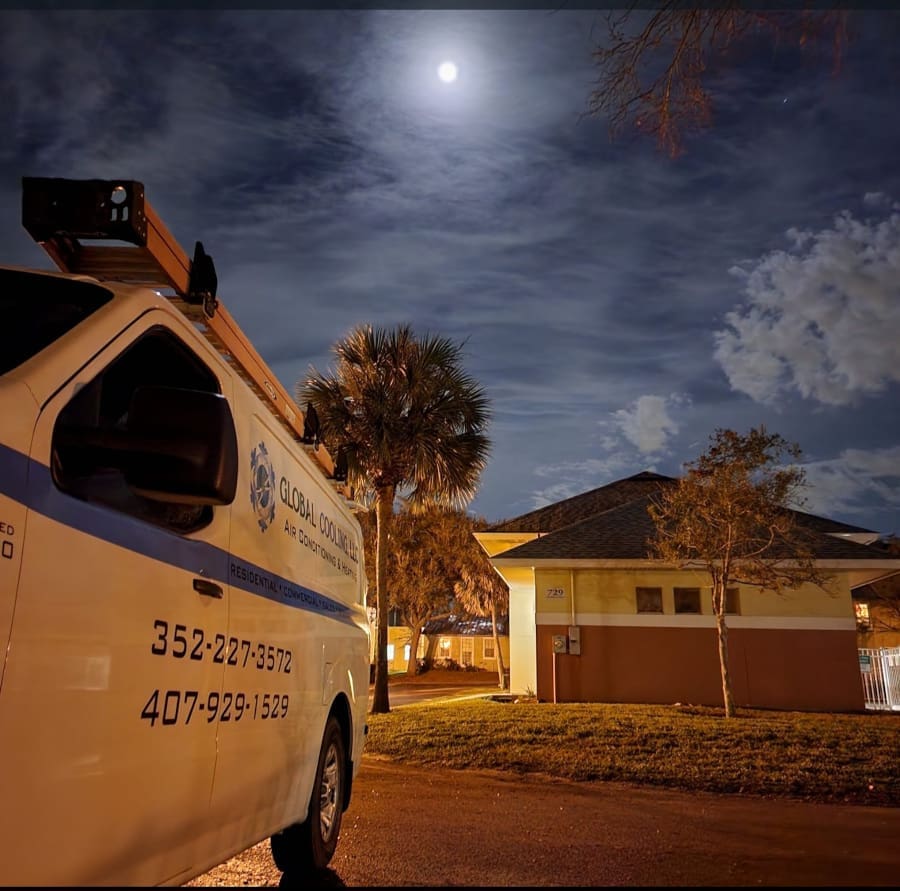 Servicing our customers all times of the day! Contact us at (352) 269-8191 to request HVAC services in Clermont or nearby. We make sure you are happy today, or you don't pay!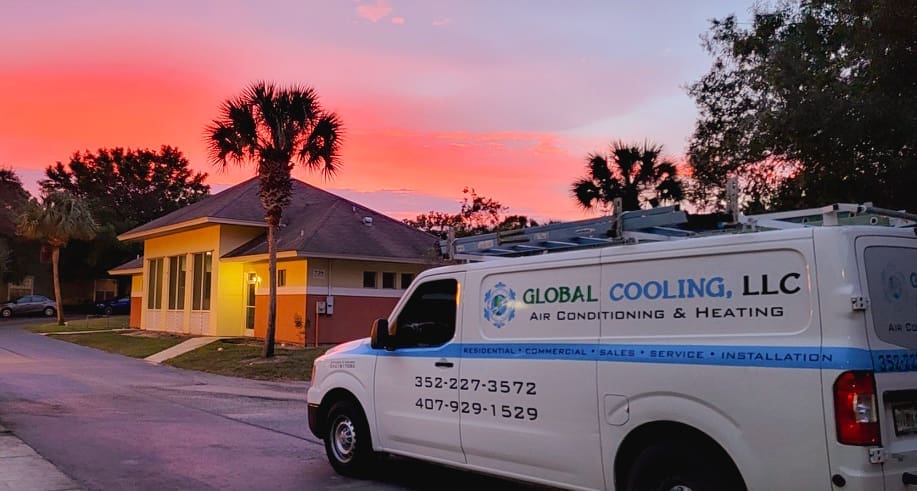 "Justin was the tech that came to our house to fix our AC system. He was courteous and knowledgable of our system and gave us some possible scenarios for repair options based on the symptoms we had. I ..." - Jean P.
"Overall Doug did an excellent job. He was very knowledgeable and courteous. He went out of his way to point our options and the most cost-effective way to accomplish the needed repairs. This is a ..." - Michael D.
"They came to fix my AC within a couple of hours of my call for help and were fantastic! The tech was extremely knowledgeable and thorough and friendly. I will use this company from now on!!" - Susan W.
"Kind and HONEST technicians! Doug, who explained the issues with our 15-year old unit and what our options are, was not pushy at all. We believe he gave us a great deal on this project (installation ..." - Maria B.
"These people are true professionals and their prices are VERY reasonable. They always fix everything and go above and beyond without incurring additional costs. I always use this company now." - Debra O.
Contact Us 24/7
Emergency Services Available

Why Choose Us?
How We Guarantee Your Satisfaction:

Reliable & Respectful Team
You can trust our experienced, background-checked and professionally trained technicians.
Up-Front Pricing
With our straightforward pricing guide, you can choose your level of service. Financing options available.
In-House Guarantees
Your satisfaction is our priority, on top of manufacturer warranties.