Yalaha
Happy Today, Or You Don't Pay!

Yalaha Heating & AC Services
Global Cooling Brings You the Best in Heating & Cooling
Problems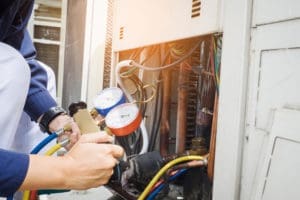 with your home's HVAC system can leave you wondering: "Where can I find HVAC services near me?"
Look no further. Global Cooling, LLC has been serving Florida residents in the Yalaha area and beyond since 2012. As a family-owned and operated business, it's important for us to serve our client's HVAC needs with integrity and enthusiasm.
While air conditioning systems are our specialty, we offer a variety of HVAC and related services. Let us tell you just some of what we have to offer.
Call our Yalaha heating and cooling specialists at (352) 227-3572 to get started.
AC Services in Yalaha
If you're a resident of Yalaha, you may be looking for service and support for your air conditioning unit, especially during our hot, humid summer months. Keeping your AC running smoothly provides you not only with comfort, but also the peace of mind that your system is energy-efficient and eco-friendly.
What AC services does Global Cooling offer?
Top-Notch AC Installation
We pride ourselves in providing top-notch AC installation, giving our customers an AC unit that fits their budget, but also runs more economically and quietly than units of the past.
Yalaha AC Maintenance
Global Cooling understands the importance of AC maintenance. We offer a maintenance agreement, as well as provide an AC tune-up, both of which can minimize the need for future repairs, and maximize the lifespan of your unit.
Free Estimate for AC Replacement
Thinking it's time for an AC replacement? If you're not sure, consider the following signs:
Your AC unit is older or not well-maintained.

Your AC unit needs frequent repair.

Your utility bills seem to be increasing.

You need a unit that can handle your recent remodeling.

You're concerned your existing system isn't eco-friendly.
These signs might indicate it's time for an AC replacement. Thankfully, the pros at Global Cooling understand the needs of the Yalaha area and can provide you with a free estimate on all AC replacements.
Emergency AC Repair in Yalaha
If your AC system breaks unexpectedly, you can count on the 24-hour support of Global Cooling. Have the confidence in knowing that all our work is backed by our customer satisfaction guarantee. In addition, the parts we use or replace on your unit have manufacturer's warranties, so you can have peace-of-mind that your emergency AC repair will be thorough and reliable.
Heating Services in Yalaha
At Global Cooling, we don't just specialize in air conditioning. We also provide the residents of Yalaha with comfort all year long. We offer the following services for your heating system:
Expert-Level Heating Repair
If you've experienced any of the following, it may be time to consider heating and/or furnace repair:
Your home's heater isn't functioning.

Your heater or furnace shakes when turned on.

Your home's thermostat won't regulate the temperature.

You smell gas within the home.
A gas leak is a fire and safety hazard. If you smell gas, exit your home immediately, then contact the authorities in Yalaha. Later, you can contact a service professional such as ours, who can assist you with maintenance or a furnace repair.
Professional Furnace Installations
Yalaha customers can rely on Global Cooling for furnace installations. If you've experienced any of the following, it might be time to upgrade your home's heating system:
You're tired of repairing your existing furnace.

Your system doesn't provide efficient, consistent heat.

You've remodeled and need a more efficient system.

You're concerned your existing system isn't eco-friendly.
Global Cooling provides quality furnace installations in the Yalaha and surrounding community. We understand your home's unique needs and look forward to serving you.
Improving Your Indoor Air Quality
If you suffer from seasonal allergies, you know that your home's air quality is a great concern. Global Cooling can assist with that in two ways:
High-efficiency Air Cleaner
Air filters are a simple way of removing dust and debris from your home's air—minimizing the number of allergens you breathe. However, our team can install a   high-efficiency air cleaner that connects to your existing AC system, that stops pollen from entering your home, and allows your AC to pump out clean, fresh air, and keeps your AC running efficiently.
Germicidal Ultraviolet (UV) Lights
Some airborne contaminants are caused by particles too small for simple filtration. But germicidal ultraviolet (UV) light can eliminate these contaminants, whether they be bacteria, viruses, mold, and mildew, or foul smells—including cigarette smoke.
At Global Cooling, Our professionals have at least 5 to 30 years of experience to ensure that your indoor air quality is as clean as you deserve.
Light Commercial HVAC
Global Cooling is a staple in the Yalaha area not only for homeowners but for light commercial work as well. We serve businesses such as offices, restaurants, warehouses, and even schools.
Contact us today, and take advantage of what Global Cooling has to offer.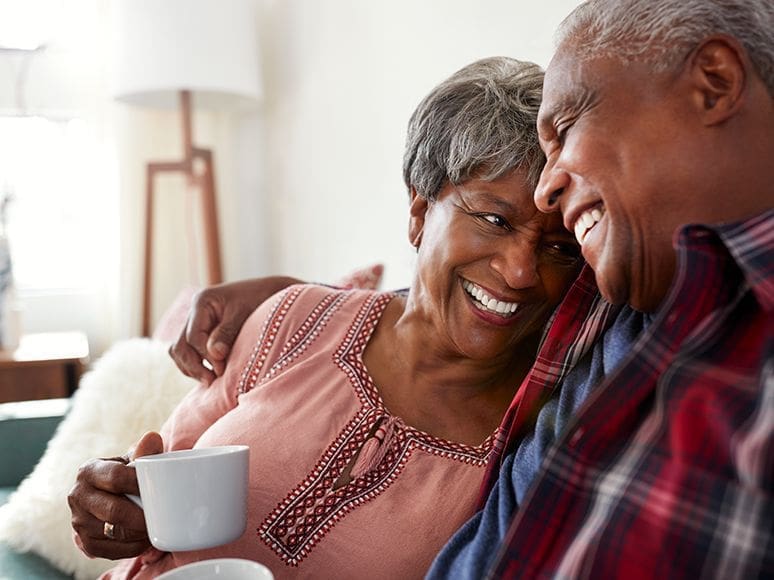 Worth every dollar for the level of service we received.
"Justin was the tech that came to our house to fix our AC system. He was courteous and knowledgable of our system and gave us some possible scenarios for repair options based on the symptoms we had. I …"
– Jean P. He went out of his way to point our options and the most cost-effective way to accomplish the needed repairs.
"Overall Doug did an excellent job. He was very knowledgeable and courteous. He went out of his way to point our options and the most cost-effective way to accomplish the needed repairs. This is a …"
– Michael D. I will use this company from now on!!
"They came to fix my AC within a couple of hours of my call for help and were fantastic! The tech was extremely knowledgeable and thorough and friendly. I will use this company from now on!!"
– Susan W. This team is simply top notch and I highly recommend them!
"Kind and HONEST technicians! Doug, who explained the issues with our 15-year old unit and what our options are, was not pushy at all. We believe he gave us a great deal on this project (installation …"
– Maria B. They always fix everything and go above and beyond without incurring additional costs.
"These people are true professionals and their prices are VERY reasonable. They always fix everything and go above and beyond without incurring additional costs. I always use this company now."
– Debra O.
Contact Us 24/7
Emergency Services Available

Why Choose Us?
How We Guarantee Your Satisfaction:

Reliable & Respectful Team
You can trust our experienced, background-checked and professionally trained technicians.
Up-Front Pricing
With our straightforward pricing guide, you can choose your level of service. Financing options available.
In-House Guarantees
Your satisfaction is our priority, on top of manufacturer warranties.