Furnace Maintenance
Happy Today, Or You Don't Pay!

Furnace Maintenance in Clermont, FL
It is vital to make sure you have carbon monoxide detectors installed throughout your home if you have a gas furnace or gas appliances to protect you and your family from a dangerous or lethal situation.
Even though residents in Clermont, FL, enjoy warm weather most of the year, it is still important to have a reliable furnace. Temperatures in the winter can be unpredictable, and the best way to ensure that your furnace will work when you need it is to schedule a furnace maintenance visit.
If you are looking for a reliable furnace maintenance service in Clermont, FL, look no further than Global Cooling. We are your trustworthy HVAC contractor and will leave your heating system in top condition.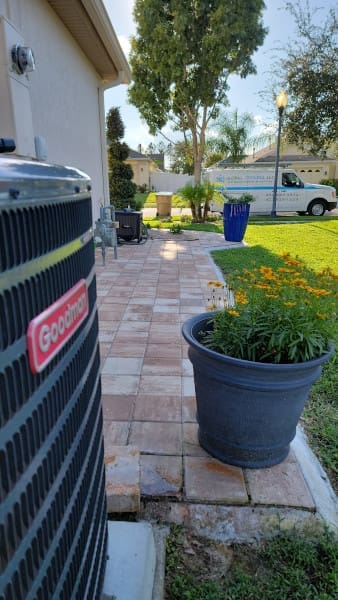 To discuss your Furnace Maintenance issue with our Clermont heater and Furnace Maintenance, call (352) 269-8191. We are available 24/7.
Benefits of Furnace Maintenance
It may seem odd to call for furnace maintenance service if nothing appears to be wrong with your heating system. However, preventative maintenance is the best way to ensure that your furnace is in good working condition and that it is running efficiently.
Avoid a Furnace Breakdown
Most furnace breakdowns can be avoided with preventative maintenance. While there are certainly major issues that arise suddenly, the majority of the time, a furnace breakdown starts with a minor issue.
Over time, a small issue like a misaligned component will get worse and eventually lead to major problems. When you schedule a maintenance visit, our HVAC contractors will be able to detect minor issues and fix them before they lead to a total breakdown.
Improve Your Home's Energy Efficiency
When your furnace isn't running in top shape, it means it is not running efficiently. If your furnace is running hard to keep your home warm, it will usually mean more expensive energy bills for you.
Over time, the extra cost can really add up. During a maintenance visit, our technicians will tune-up your furnace, leaving it running as efficiently as possible.
Extend the Life of Your Furnace
Furnaces that are well-maintained can last years longer than furnaces that only get serviced when they break down. Regular maintenance visits ensure that your furnace will never have to run harder than it should, which will prevent any premature wear and tear and extend the life of the system.
Furnace Maintenance Tips
Not all maintenance visits are equal. If the visit does not include a thorough examination, you may be left with unanticipated furnace problems down the road.
Here are a few furnace maintenance tips:
Schedule a visit once a year

Book your visit during the off-season

Look at the furnace maintenance checklist

Get a report after the visit

Address any required repairs identified during the inspection
Following these tips and being diligent about taking care of your furnace can be a great long-term investment in your home.
Global Cooling, Your Trusted Furnace Maintenance Experts
Global Cooling started in 2012 and has been growing ever since. Our team has 85 years of combined experience in the industry, so we can handle anything that comes our way.
When it comes to furnace maintenance, we provide the most thorough inspections around. All of our technicians complete a detailed furnace maintenance checklist, so we'll never miss anything during our visit.
We proudly serve the Clermont, FL, area, and we strive to make every customer happy. Call us today to get started!
Call us today at
(352) 269-8191
 and enjoy our in-home "Happy Today, or You Don't Pay" guarantee.