Clermont, FL
Happy Today, Or You Don't Pay!

Mini-Split/Ductless AC Installation in Clermont, Florida
Staying Comfortable with Global Cooling's AC and Furnace Services
A summer in Clermont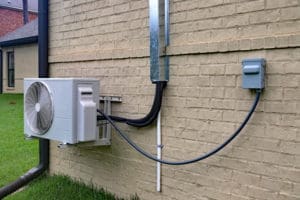 is not complete without a functioning AC system. When that oppressive sun rises, you want to know that you have a comfortable home you can come back to. But if you live in one of Clermont's older properties, there's a chance that your current AC system is less reliable than you'd like it to be.
If you're looking for a new AC to replace your outdated unit or start you on the path towards a cooler home, Global Cooling offers mini-split installation services across the Clermont area. It's an easy process that is guaranteed to cool you off quickly and more efficiently.
Signs You Need an AC Replacement
Air conditioner units don't last forever, even if you give them the best care possible. The average AC is designed to last about fifteen years and less if it's an older system. Once you cross that threshold, it will gradually dip in efficiency.
You'll soon notice that your unit is no longer able to cool your home the way it used to. Even when you change the filter, the air that comes from your vents is lukewarm at best. It might make startling noises as it tries to work, or it could emit an unpleasant smell. And even though it will be working less, it'll be eating more energy than ever, causing your utility bills to spike.
Repairs are possible, but there comes a time when the cost of repairs will outweigh the cost of the unit. When it reaches that point, Global Cooling can assist you in an AC replacement. And if you're looking to upgrade, a mini-split system might be the best choice for you.
What Is a Ductless Mini-Split System? 
While a central air conditioner cools throughout the home, a ductless AC cools from individual space to space. These systems are made up of an indoor evaporator and an outside condenser for homes without the ductwork necessary to support central air. So if you've been suffering through Florida summers because your home doesn't have the required setup for a traditional AC, this is a great alternative.
A ductless AC requires space outside for the condenser and wall space for the evaporator. The installation process is easy enough, with a refrigerant line requiring little else but a few small holes dug into the wall. Your technician can mount the indoor unit at the wall base or up toward the ceiling.
And if a situation comes where you need to move your ductless AC, they're easy to transport from one place in your house to another. It's definitely a cooling system that works on your terms instead of the other way around.
Benefits of a Mini-Split Installation 
A ductless mini-split is an incredibly energy-efficient alternative to central air. With a central or forced air AC you're at the mercy of your home's ductwork. And older ducts can have leaks or cracks in the system, which can amount to more than 30% of energy wasted.
Another benefit of ductless AC is flexible zoning. You can make sure you aren't wasting energy on rooms you aren't using by turning off the thermostat in those areas.
You can even install multiple ductless mini-splits in different rooms to give yourself even more control over the temperature of your property. Their size is easy to incorporate without sacrificing style or drawing attention away from your interior design. And though they cost more at first, with the amount you'd spend on energy loss and ductwork, they quickly pay for themselves.
Mini-Split Maintenance
Making the switch to a ductless AC still means you have to keep up with annual and regular maintenance. These systems don't require any servicing that duct-based air systems do, but they still need to be cleaned and have their filters changed to ensure free-flowing air and circulation conditions.
How Often?
The answer to this question depends on your mini-split unit or system. Some manufacturers recommend cleaning the air filters every two weeks. If you don't use one room or zone as much as another, you can adjust the maintenance schedule accordingly.
A Global Cooling professional can give your mini-split AC the care it needs to last up to 30 years.
The Best Ductless AC in Clermont, FL
Clermont, FL, is a beautiful place to live, but it looks even better when you see it through the window of a perfectly cooled home. Global Cooling has worked for families across Florida, keeping them warm in the winter and cool in the summer.
Our team is background-checked, drug-tested, and professionally trained for anything from repairs to replacements and installations.
When you get a mini-split installation from Global Cooling, we bring a service you can trust. Our prices are upfront, and our process is transparent. The only surprise you'll get from a job through Global Cooling is how much better it makes your day-to-day life.
There's a better way to stay cool in the summer. Get a ductless mini-split today through Global Cooling, and take complete control of your home tomorrow.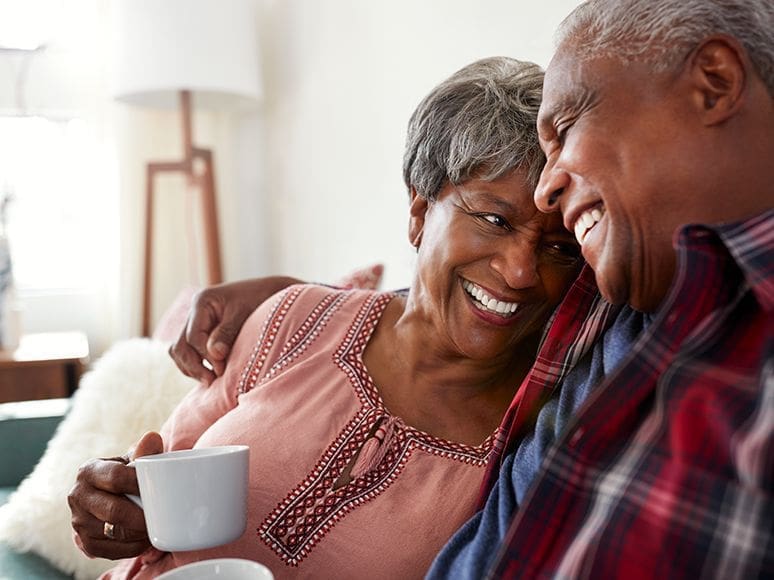 "Justin was the tech that came to our house to fix our AC system. He was courteous and knowledgable of our system and gave us some possible scenarios for repair options based on the symptoms we had. I ..." - Jean P.
"Overall Doug did an excellent job. He was very knowledgeable and courteous. He went out of his way to point our options and the most cost-effective way to accomplish the needed repairs. This is a ..." - Michael D.
"They came to fix my AC within a couple of hours of my call for help and were fantastic! The tech was extremely knowledgeable and thorough and friendly. I will use this company from now on!!" - Susan W.
"Kind and HONEST technicians! Doug, who explained the issues with our 15-year old unit and what our options are, was not pushy at all. We believe he gave us a great deal on this project (installation ..." - Maria B.
"These people are true professionals and their prices are VERY reasonable. They always fix everything and go above and beyond without incurring additional costs. I always use this company now." - Debra O.
Contact Us 24/7
Emergency Services Available

Why Choose Us?
How We Guarantee Your Satisfaction:

Reliable & Respectful Team
You can trust our experienced, background-checked and professionally trained technicians.
Up-Front Pricing
With our straightforward pricing guide, you can choose your level of service. Financing options available.
In-House Guarantees
Your satisfaction is our priority, on top of manufacturer warranties.