Sorrento
Happy Today, Or You Don't Pay!

Air Conditioning and Heating Services in Sorrento, FL
Getting ahead of Florida's weather can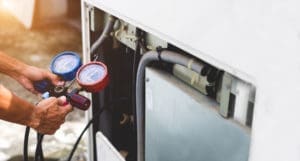 feel like an impossible challenge. When summer comes around, humidity rolls in, too, alongside hurricanes and high heat. Later in the year, when the cooler months approach, the heat may ease, but the humidity rarely does.
A comfortable home in Sorrento, FL, requires a functioning HVAC system. If your furnace or air conditioner is damaged or in dire need of replacement, you can't let problems go unaddressed. Instead, you need to seek out "HVAC maintenance near me,"
The Global Cooling team knows how to bring your air conditioner and furnace back up to snuff. If you've been having trouble with your HVAC system, or you want to explore alternative units for your home, you can schedule a consultation with the experts in your area.
Air Conditioner Services
When you make your home in the Sunshine State, you need an effective air conditioner. The Global Cooling team knows just how essential your air conditioner is to your home and offers an array of services meant to help brace your home against summer's heat.
AC Installation
If you've constructed a new home or have been struggling with your AC for a while, you may need some help installing a new unit. The Global Cooling team can inspect your home and tell you what kind of unit may best suit your needs and living space.
Whether you're in the market for ductless, hybrid, or mini-split installation services, our team knows what trade methods can make your air conditioner installation as painless and efficient as possible.
During the initial consultation, you can meet with one of our representatives to request a personalized service quote based on the installation you're most interested in. We'll work with you to keep our means within your budget, all while prioritizing your home's indoor air quality and feel.
AC Maintenance
Our team specializes in more than just AC installations. You can call on us for AC tune-ups, as well.
Even minor problems with your air conditioner, like a damaged thermostat or a dirty filter, can turn your home into a sauna. If you're not sure how to treat these problems yourself, or if they're too substantial to contend with alone, you need an expert on your side. The Global Cooling team can help you deal with all manner of AC damage, including:
Low or leaking refrigerant

Frozen, dirty, or damaged coils

A broken or faulty fan

Leaking ducts throughout your home

Clogged HVAC release drains
You can also schedule air conditioner inspections throughout the year. These inspections can help you get ahead of potential damage, lowering your repair expenses and keeping your home comfortable throughout the summer.
Furnace Care
Despite Florida's tendency to embrace warmer weather, your furnace still comes in handy. You'll want to keep it running as smoothly as possible to protect your home from Sorrento's variable climate.
Furnace Replacement
Many homes in Sorrento come equipped with older furnaces. While these furnaces can still do their jobs, there are some drawbacks to older units. These units, for example, tend to be more expensive to maintain. Some may no longer have the appropriate parts in circulation, while others may require more repair jobs than seem financially sound.
If you've been spending the bulk of your home repair fund on furnace repairs, it may be time to consider replacing your unit. You can work with our experts to determine which of today's newest systems may best suit your home. We'll walk you through the catalog and make sure that the unit you choose fits the needs of your home.
Furnace Tune-Ups
If you've recently installed a new furnace or are dealing with some manner of seasonal damage, you don't have to jump straight to furnace replacement. Instead, the Global Cooling team can walk you through the furnace repair process.
Our experts will examine your furnace for common signs of damage and relay any issues we find. In turn, we'll provide you with a service quote and a repair schedule, ensuring that we restore your furnace in no time at all.
Some of the most common furnace problems that our team is equipped to deal with include:
Damaged or clogged filters

Failing ignitions and pilot controls

Furnaces that cannot heat your home effectively

Furnaces that don't turn off

Furnaces that cycle too frequently
No problem is too large or too small for our team to deal with. If you think something's gone amiss with your furnace, you can reach out for an initial consultation.
Just as our team offers air conditioner inspections, we also offer preventative furnace checks. To get ahead of the damage that can make your home less comfortable, schedule an annual furnace inspection with a member of our team.
Contact Global Cooling in Sorrento, FL Today
If you're battling an air quality emergency, you don't want to spend time Googling "HVAC maintenance near me." You just want to know that there are experts in your area who you can rely on.
Global Cooling is ready to help repair your HVAC system. Whether you need an AC tune-up or a furnace replacement, you can lean on our team for support. To learn more about our available services, reach out online or call our office today.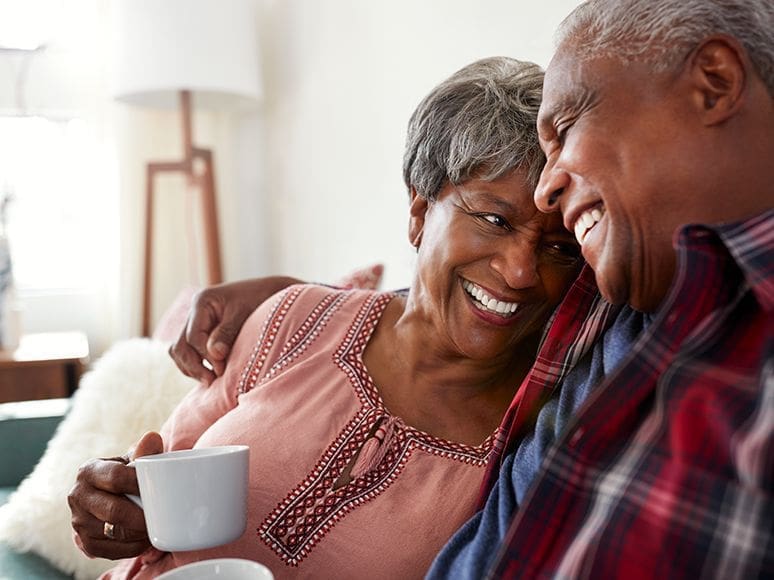 Worth every dollar for the level of service we received.
"Justin was the tech that came to our house to fix our AC system. He was courteous and knowledgable of our system and gave us some possible scenarios for repair options based on the symptoms we had. I …"
– Jean P. He went out of his way to point our options and the most cost-effective way to accomplish the needed repairs.
"Overall Doug did an excellent job. He was very knowledgeable and courteous. He went out of his way to point our options and the most cost-effective way to accomplish the needed repairs. This is a …"
– Michael D. I will use this company from now on!!
"They came to fix my AC within a couple of hours of my call for help and were fantastic! The tech was extremely knowledgeable and thorough and friendly. I will use this company from now on!!"
– Susan W. This team is simply top notch and I highly recommend them!
"Kind and HONEST technicians! Doug, who explained the issues with our 15-year old unit and what our options are, was not pushy at all. We believe he gave us a great deal on this project (installation …"
– Maria B. They always fix everything and go above and beyond without incurring additional costs.
"These people are true professionals and their prices are VERY reasonable. They always fix everything and go above and beyond without incurring additional costs. I always use this company now."
– Debra O.
Contact Us 24/7
Emergency Services Available

Why Choose Us?
How We Guarantee Your Satisfaction:

Reliable & Respectful Team
You can trust our experienced, background-checked and professionally trained technicians.
Up-Front Pricing
With our straightforward pricing guide, you can choose your level of service. Financing options available.
In-House Guarantees
Your satisfaction is our priority, on top of manufacturer warranties.