Center Hill, FL
Happy Today, Or You Don't Pay!

HVAC Services in Center Hill, FL
Are you a resident of Center Hill, FL, in need of an expert HVAC technician?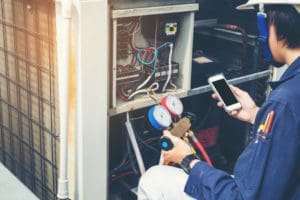 If so, you are in good hands. Global Cooling is Center Hill's most dependable HVAC service provider.
For the better part of a decade, we have provided Center Hill, FL, with the best in HVAC installations, repairs, tune-ups, and more. Plus, we have a total of over 50 years of combined industry experience.
When selecting an HVAC service provider, you need one you can lean on. With Global Cooling, you can expect 24/7 availability, competitive finance options for installations and repairs, a warehouse on wheels for faster service, and the expertise of our licensed technicians. Your satisfaction is our first and foremost priority, and you can count on us to get the job done right.
HVAC Tune-Up
Maintaining your equipment is critical to the longevity and performance of your equipment. Whether you have a furnace or air conditioner, or both, you must get regular, annual tune-ups. There are several reasons for this, and some of them concern your health at home.
If your equipment is faulty, on the verge of a breakdown, or there's something off in some way about your unit, an experienced HVAC technician will be able to spot it ahead of time during an HVAC tune-up.
When it comes to your AC, an HVAC technician might spot signs of mold or mildew growth, excess dust inside your unit, or a refrigerant leak. As for your furnace, your technician might discover your pilot light is discolored or your heat exchanger has cracks. Both of these issues can lead to a carbon monoxide leak in your home.
Additionally, a regular tune-up will keep your equipment performant and maintain high energy efficiency so that your utility bills can stay low. Otherwise, your equipment's efficiency will drop from year to year, and you'll be paying more out of pocket to run your heating or cooling equipment.
If you need a furnace tune-up or AC maintenance, give us a call, and we'll come out to inspect your unit.
AC Installation
Global Cooling installs high-quality AC units from some of the top brands in the country. If your current AC is behaving strangely, making unusual sounds or producing unpleasant odors, or isn't cooling your home properly, it is likely time to consider an AC replacement.
You may also want to consider an AC replacement if you're receiving unusually high utility bills, you've made recent additions to your Center Hill, FL, home, or your current unit is in constant need of repairs.
Ductless Mini-Splits
If your home doesn't have ductwork, or you've recently built an addition for your home, you might want to consider installing a ductless mini-split system. Ductless mini-splits are air conditioning systems installable in individual rooms or spaces without the need for ductwork.
A ductless mini-split system has two primary parts: The head (or indoor unit) and the condenser (or outdoor unit). Each indoor unit can be set to a specific temperature, creating personalized comfort from room to room. Plus, each indoor unit has a built-in filter that you can remove and clean at your convenience. When it comes to energy efficiency, ductless mini-splits are some of the most energy-efficient HVAC units in the industry, making them incredibly inexpensive to run.
Ductless mini-splits are discreet, often installed at the top corners of a space. When running, they are nearly silent so as not to disrupt conversation. Many ductless mini-split systems come with remote controls per indoor unit for easy control from a distance. Some even have app connectivity so you can control your units from your smartphone or similar device.
Emergency AC Repair Services
On those blazing hot days in Center Hill, FL, discovering that your AC won't do much more than hum or buzz can ruin your plans. When that happens, you can rely on Global Cooling to come to the rescue. Our AC repair services are available 24/7, anytime you need them in Center Hill, FL. We can even install new equipment if necessary.
Indoor Air Quality Services
The quality of your air at home is something many people don't think about often enough. Right now, the air you breathe might contain too much moisture or perhaps not enough. It might contain airborne pollutants like mold, mildew, fungus, bacteria, and even viruses. With our indoor air quality services, we can make the air in your home much more comfortable to be around and much healthier to breathe.
End Your "Air Conditioning Technician Near Me" Search with Global Cooling
Global Cooling can install whole-house humidifiers and dehumidifiers to control the moisture content in your air and keep it within healthy limits. Also, we will make sure your furnace and AC filters are clean and functional. We can even install ultraviolet germicidal and high-efficiency air cleaners to kill and contain any airborne pollutants that threaten your health, so you'll get even cleaner air.
Our germicidal UV light and high-efficiency air cleaners can eliminate mold, mildew, fungus, bacteria, viruses, cigarette smoke, and other foul odors so that your air is as clean as it can be.
Call us to see how we can make your Central Hill, FL, home a better, safer place to live!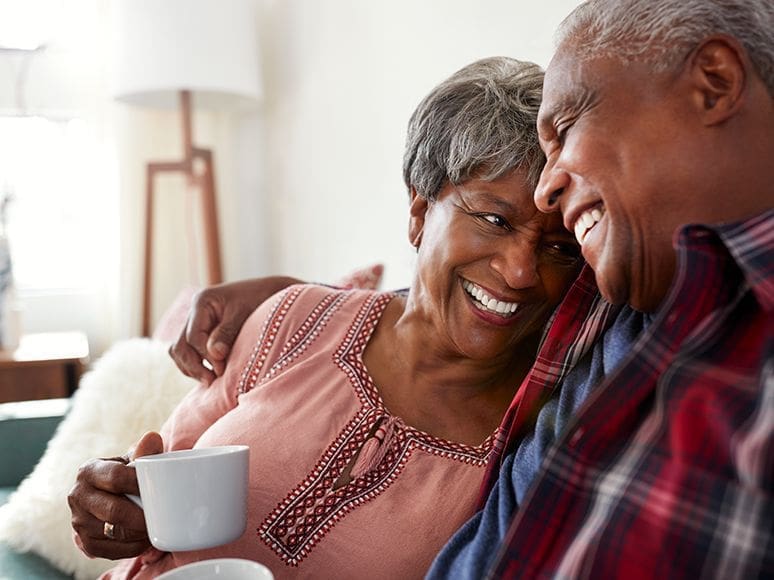 "Justin was the tech that came to our house to fix our AC system. He was courteous and knowledgable of our system and gave us some possible scenarios for repair options based on the symptoms we had. I ..." - Jean P.
"Overall Doug did an excellent job. He was very knowledgeable and courteous. He went out of his way to point our options and the most cost-effective way to accomplish the needed repairs. This is a ..." - Michael D.
"They came to fix my AC within a couple of hours of my call for help and were fantastic! The tech was extremely knowledgeable and thorough and friendly. I will use this company from now on!!" - Susan W.
"Kind and HONEST technicians! Doug, who explained the issues with our 15-year old unit and what our options are, was not pushy at all. We believe he gave us a great deal on this project (installation ..." - Maria B.
"These people are true professionals and their prices are VERY reasonable. They always fix everything and go above and beyond without incurring additional costs. I always use this company now." - Debra O.
Contact Us 24/7
Emergency Services Available

Why Choose Us?
How We Guarantee Your Satisfaction:

Reliable & Respectful Team
You can trust our experienced, background-checked and professionally trained technicians.
Up-Front Pricing
With our straightforward pricing guide, you can choose your level of service. Financing options available.
In-House Guarantees
Your satisfaction is our priority, on top of manufacturer warranties.